Bird Diverters
A Bird collision incident happends when a bird physically strikes the overhead conductor.
Installation of bird flight diverters is the only practical solution available.
Avaids Technovators is one of the largest manufacturers of obstruction warning solutions with in depth knowledge of products designing suiting specific environments.
May be installed at spacing of 5 meters Only 60% of span needs marking.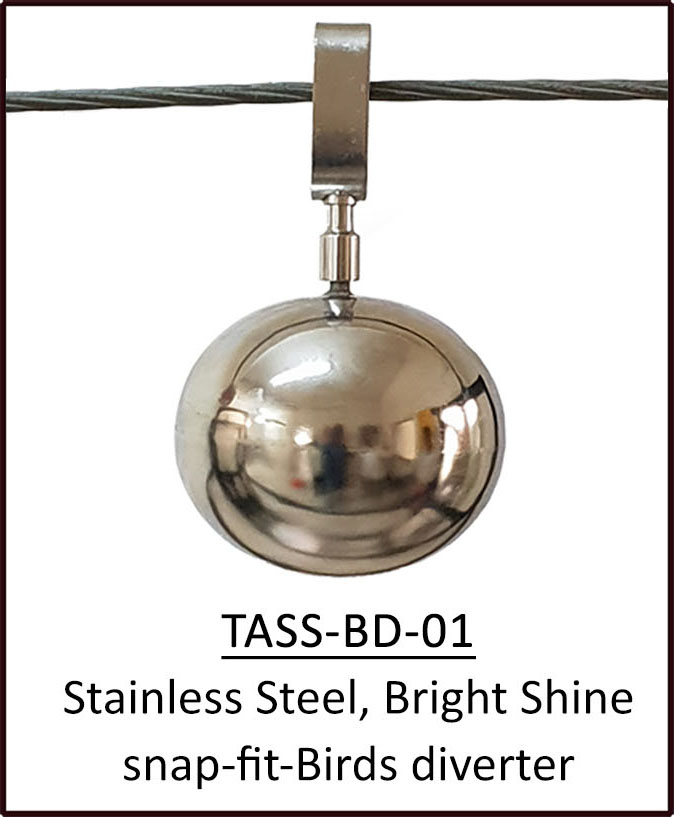 TASS-BD-01
Stainless Steel, Bright Shine snap-fit-Birds diverter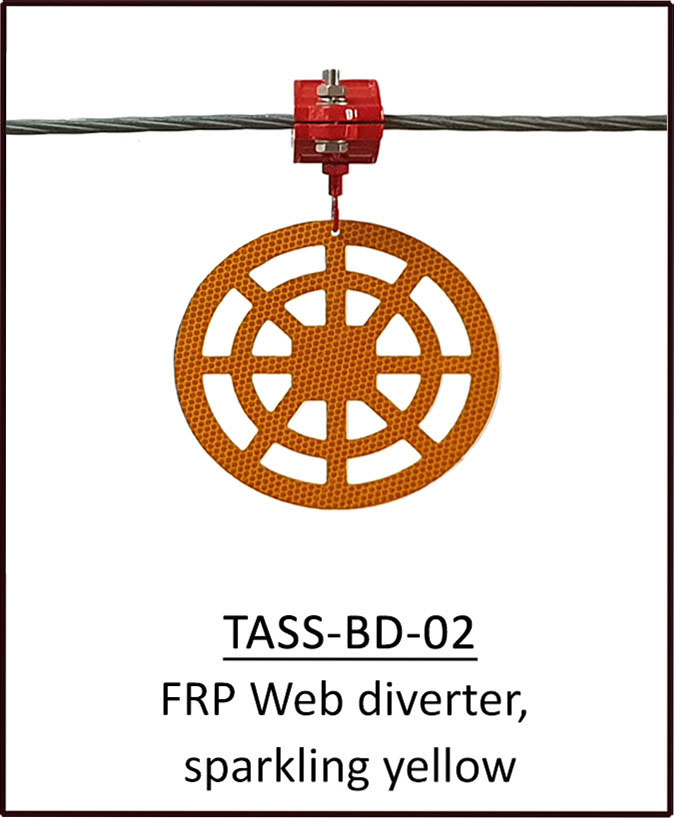 TASS-BD-02
FRP Web diverter, sparkling yellow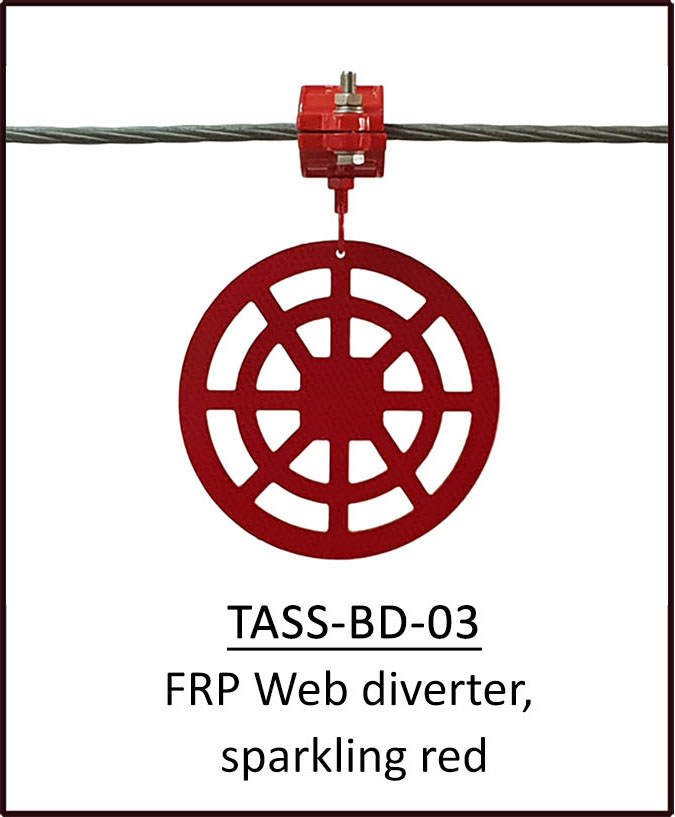 TASS-BD-03
FRP Web diverter, sparkling red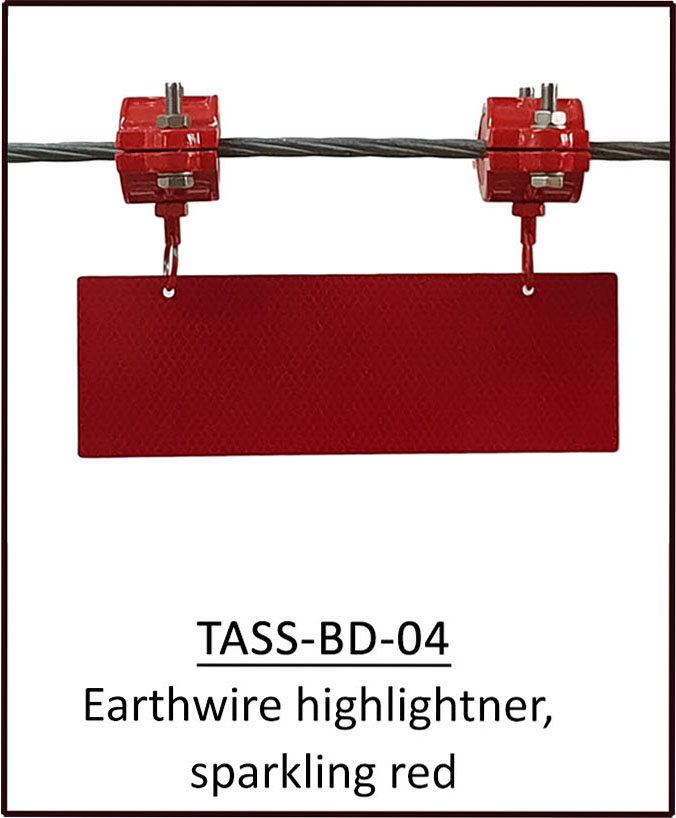 TASS-BD-04
Earthwire highlightner, sparkling red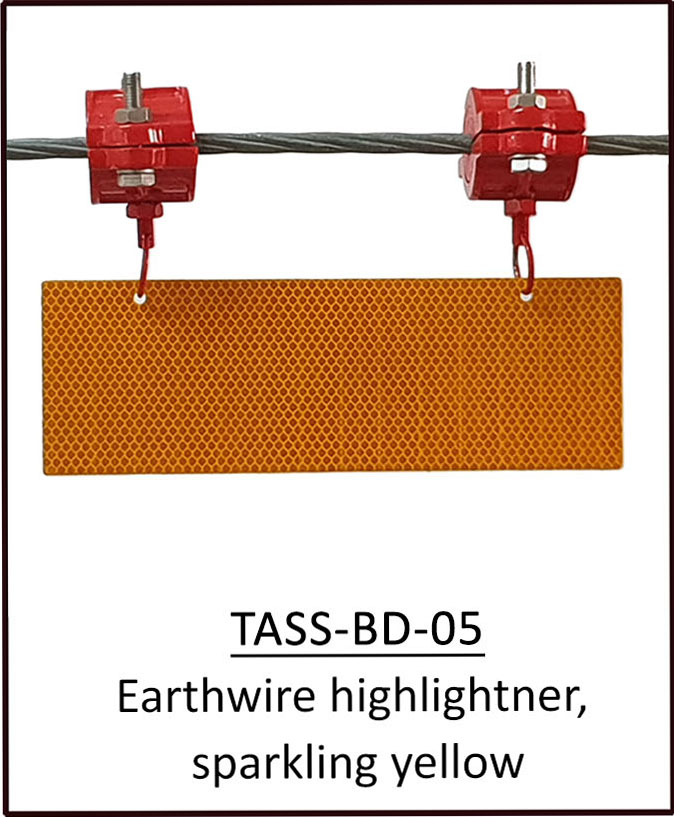 TASS-BD-05
Earthwire highlightner, sparkling yellow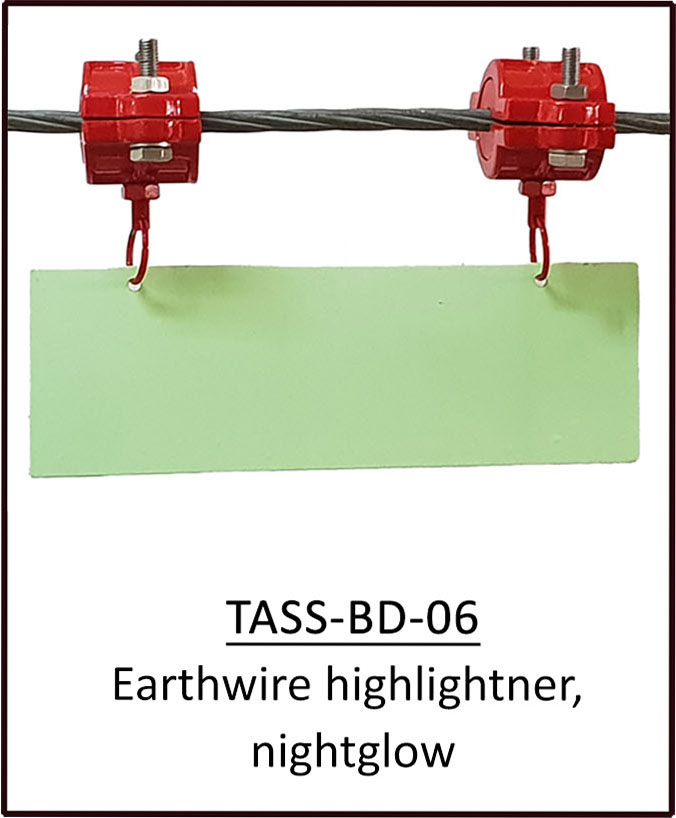 TASS-BD-06
Earthwire highlightner, nightglow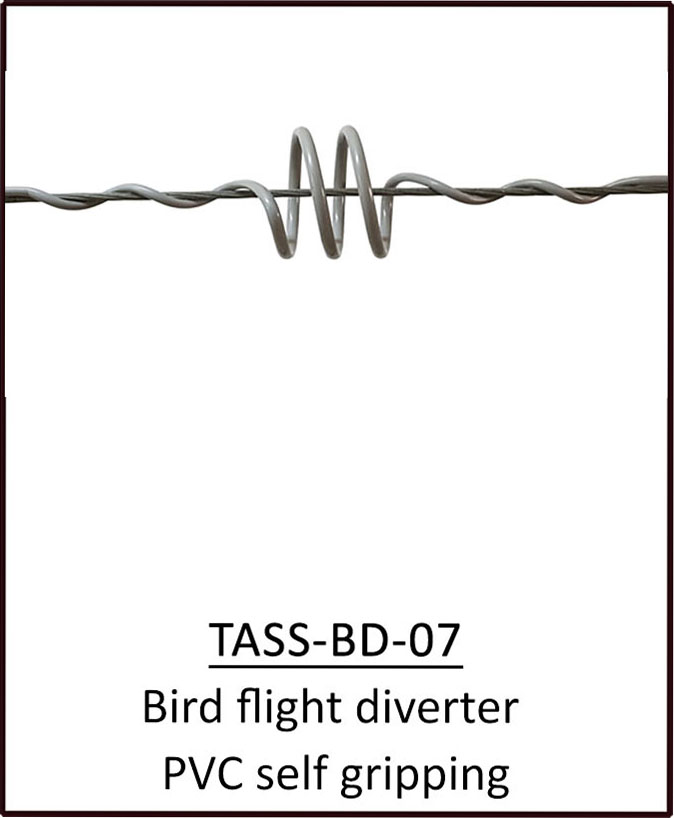 TASS-BD-07
Bird flight diverter PVC self gripping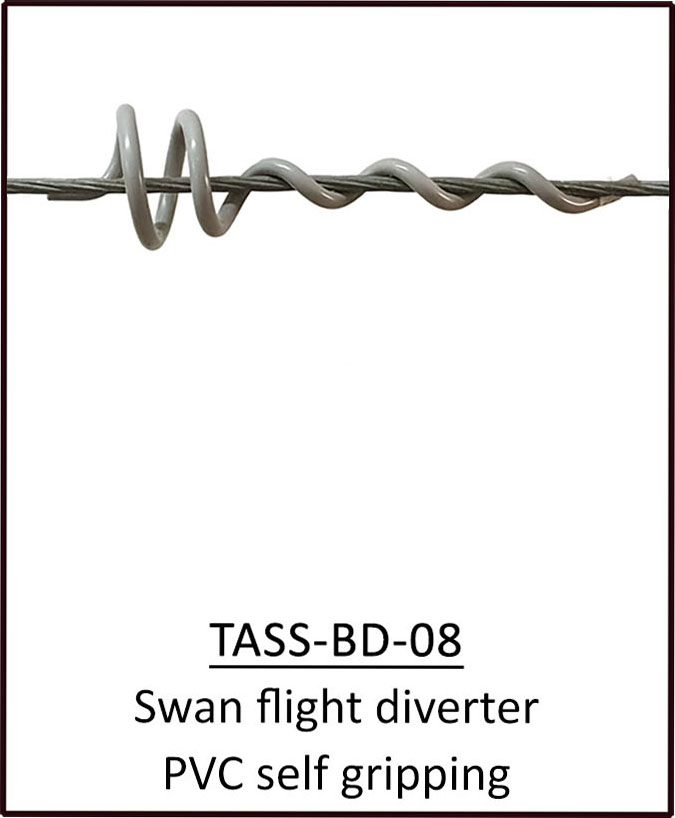 TASS-BD-08
Swan flight diverter PVC self gripping