Avaids was set up in 1987, with the vision to provide world class lighting to Utility Industries across Pan-India and the world. We are a committed organization that is engaged in providing the complete lighting solutions to utility industry. We hold rich experience about the domain that has expertly led us towards sophisticated engineering and successful commissioning of lighting system.
Since incorporation, we are providing perfect lighting solutions to our clients spread in India and abroad. Avaids works with many customers today across India and abroad like South Asian countries, Middle East countries like Iraq, and some African countries etc. The industries to which we are providing lighting have been constantly establishing benchmarks in lighting required by the various industry sectors. Customers prefer Avaids for mainly three key reasons:
a) On-time delivery
b) High-quality Services and
c) Strong project management
We proudly stand high over the pillars of excellence, originality, promise and perfection thus "holding the platform of consistent performance".
How does it works
AVAIDS Technovators is a committed organization that is efficiently engaged in providing the turnkey lighting solutions, lighting installation services and light luminaries services to Utility Industry.
Our core competence lies in the area to provide the best solution in the lighting business on turkey basis. The facilities and the solutions which have been provided by Avaids to executive the complete lighting packages are:
a. We have been providing the solution starting from the Design, Engineering, Supply of the materials, Erection, Testing and commissioning and handing over of the system to the end customer.
b. At Avaids, we have in-house design facilities with a team of dedicated engineers and workers with over 20 years' experience in the field of Lighting Projects.
c. We have in house CAD based design facilities using AutoCAD and Lighting software like "Dialux" and "Culculux" which is used for detailed point to point calculation method to get accurate illumination results.
d. Beside to the above, Avaids has its own manufacturing facility in Manesar, Gurugram for manufacturing of Lighting distribution boards/panels, Junction boxes, receptacles etc to feed the requirements of the lighting packages. We have been approved with NTPC, BHEL. NHPC, PGCIL, IRCON, Mahagenco, APGENCO, APTRANSCO, L & T etc for supply of these distribution boards.
e. We do also manufacture the lighting poles e.g tubular, octagonal in both MS and GI and high mast at our Alwar Works.
f. We use the most advanced project monitoring tools to plan/control the projects. We have very highly skilled & experienced erection team with all modern tools and tackles for executing the work.
g. We do follow every safety procedures while execution of work at site. We have been awarded in various sites for zero accidental service.
h. Since we have in-house facilities, starting from designing to manufacturing of package related items/materials to commissioning of the package and as such it helps for better coordination and integration in terms of engineering, supply of materials, execution and completion of the project in schedule time frame
A turnkey solution is best explained as a comprehensive solution and is the perfect solution for the customer. Our turnkey solution, which means that we handle your entire lighting solution, can be a combination of, not only the lighting designing, supply of materials, but also install them.
A company that claims to provide turnkey lighting solutions must has broad scope and follow-through, one that recognizes a customer's needs and goes the extra mile in meeting them. It's the idea of a one-stop shop, where a company addresses the customer's issue as a whole, not in parts, so the customer does not have to deal with the hassle of coordinating an array of (frequently disparate) tasks just to get a lighting problem resolved.
A turnkey company, such as Action Services Group has developed a business culture of providing a full-service package and going-the-extra-mile.
Benefit of Turnkey lighting:
Instead of several contacts, the customer only has one person and one company to deal with.
One company bears full responsibility for the whole project.
The customer saves time and money for not having to buy each part of the process separately.
The dedicated professionals of the company supported us with great responsibility and dependability. The professionals have developed a healthy and a friendly work culture that provides a free and a well thought-of environment to every member of the company. The powerful leaders of the company comprises of: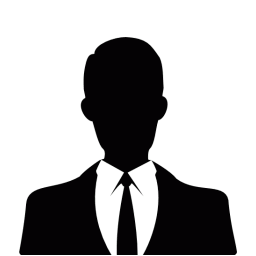 Mr. Rajesh Piplani (M.D.)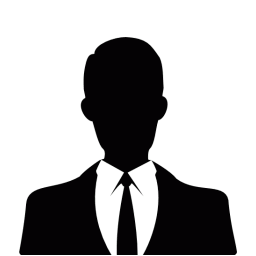 Mr. Uttam Jha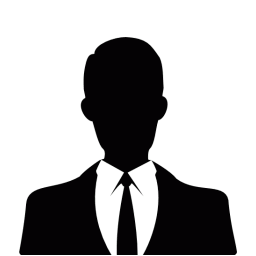 Mr. Rajendra Panda
These leaders of the company perform their job diligently to find newest leaders amongst the workforce to make the company's standing shine brighter. They encourage workforce of every level to such an extent that every worker foster the mission of striving hard with every passing day of their performance. The management of the company guide towards the mission of excellence through principles of technical expertise, wide knowledge and extensive experience. Nevertheless, our strength lies in our team.
Since commencement, the company has clearly laid out its quality policy, which ensures that the material and workmanship of the unsurpassed quality are passed on to the customer. At our company, the experts have quality plans for material and erection accepted by various power sector clients.
Every project of the company is completely conforms to the norms of safety and quality. The services and the products are provided in adherence with the quality standards so that no neglect or disregard ever comes up. The internal design facilities and our team of experts keep every step in the right shape.